SIMPLICITY
Eating well does not have to be complicated. We made it simple. It's real food, provided in a really simple way.
REAL INGREDIENTS
We only use real ingredients. We believe in the power of a plant-based diet made with whole and unprocessed ingredients.
EDUCATION
Our commitment goes beyond the products we sell. We want to inspire you to eat and live wisely, more consciously, with more love for yourself and the Planet.
DOES GOOD, TASTES GOOD
We are geekily passionate about making healthy food deliciously tasty and to the highest of standards.
CARBON NEUTRAL
We offset our carbon footprint by planting native trees in Portugal.
By combining pulses with whole grains, we have created
products that contain the 9 essential amino acids,
supplying the body with a complete protein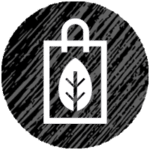 Lentilicious Veggie Burger on Carob Bread with Tahini Sauce   Ingredients: 1 Lentilicious Veggie Burger Carob bread Pickled beet Tomato Lettuce For the

Heart Beet Veggie Burger with Quinoa and Vegetables Salad and Balsamic Dressing   Ingredients: 1 Heart Beet Veggie

Olove You Veggie Burger served on a plate with Roasted Sweet Potato and Vegan Mayo   Ingredients: 1
Receive our latest articles, recipes, tips and much more directly to your inbox.